New book on Media and Mediation
My latest book is a volume that I co-edited with Penelope J. Corfield: Media and Mediation in the Eighteenth Century. It contains seven case studies on how messages, information, and propaganda were conveyed and transformed in the age of hand-press printing.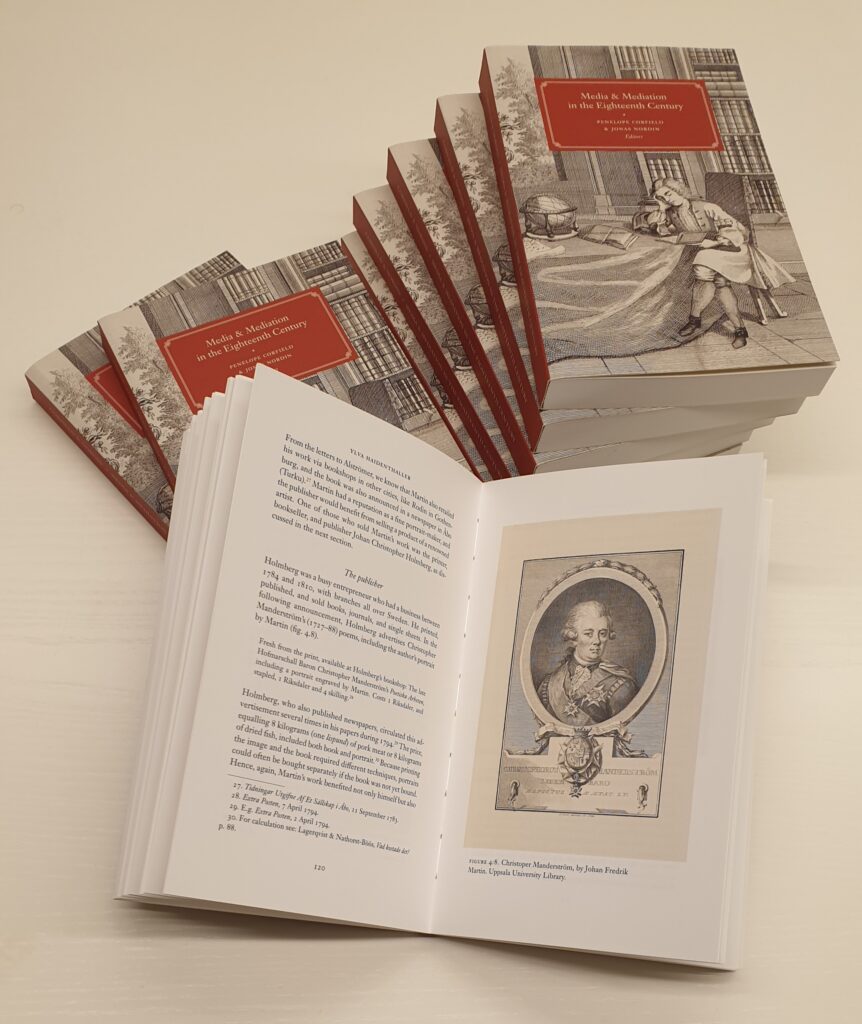 My own chapter focuses on how images of royal power were conveyed, transformed, and reinterpreted from palaces to humble dwellings during the Age of Liberty and the Gustavian era. Other chapters explore topics such as how foreign envoys received information through formal and informal channels, how portraits were copied and disseminated, and how the concept of "atheist" was described in various channels during the eighteenth century.
The book is beautifully designed by Johan Laserna and can be ordered through Lund University bookstore: https://www.bokshop.lu.se/
It is also freely available to read online here: https://books.lub.lu.se/catalog/book/209